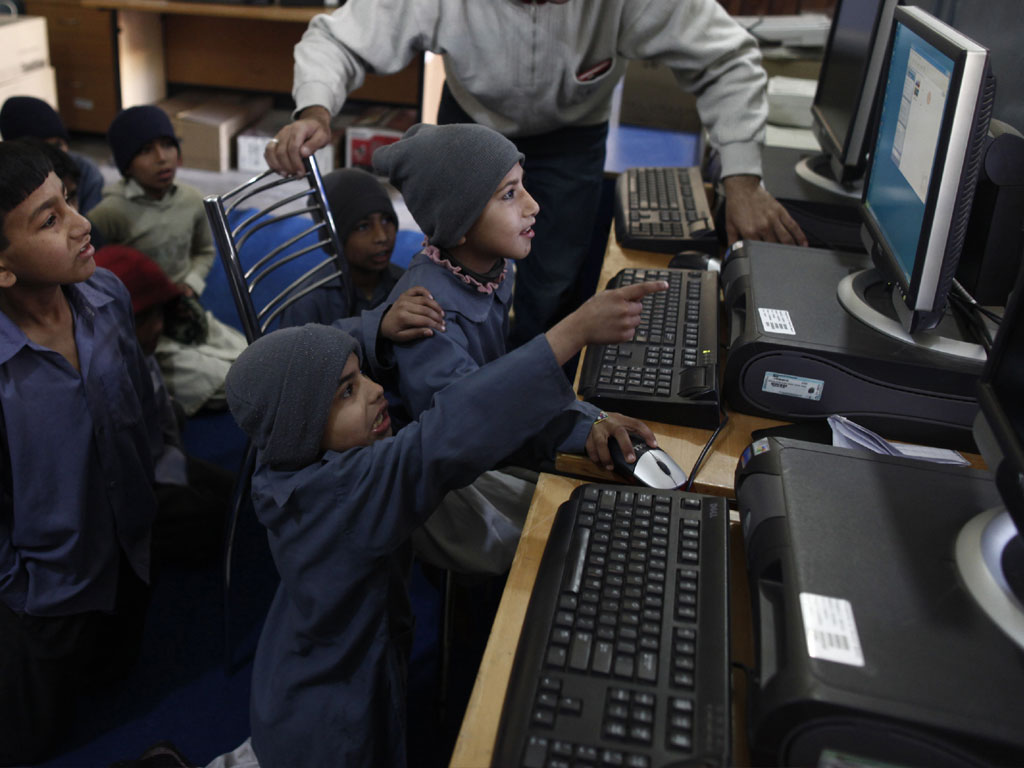 One of Prime Minister Imran Khan's campaign vows was to end the class-based three parallel school education systems - the elite English medium schools, government-run institutions and madressahs - and introduce uniform syllabi in all schools. The most difficult part of this remodeling agenda is bringing about change in the seminaries attitude towards education. They have been offering stiff resistance to all previous efforts at reform. This government has achieved some success in persuading five madressah boards belonging to different schools of thought on that their pupils would take regular board examinations alongside their own system of religious learning and qualifications, so they can pursue higher studies and join the open career stream. The PM hosted a special event on Wednesday to honour seminary students who had passed external boards examination with distinction.
He said he wanted the country's youth to excel as "all-rounders of contemporary plus religious education" and prove their mettle before the world with confidence. Also reminding the audience that Islam lays great stress on acquiring education not only for attaining knowledge but for utilising it for the benefit of humanity, Khan expressed the regret that the seminary students could not enter modern fields due to the limited scope of the syllabi they read. Hence Federal Education Minister Shafqat Mehmood was working with the National Curriculum Council (NCC) to reach a consensus among public, private and religious institutions for formulating a standardised curriculum. That though is not going to be an easy task, considering that it took year-long consultations for the minister to have the seminaries agreement to allow their students study regular subjects and take examinations. Going forward, the minister said the NCC would finalise the primary level syllabuses by March next year, whereas the plan is to upgrade all textbooks up to the secondary schools level. More importantly, there is a genuine concern that instead of upgrading the curriculums taught in all institutions the effort might end up downgrading the standards all over, under pressure from regressive elements. It can only be hoped the revised contents will aim at promoting true learning with an emphasis on critical thinking.
It needs to be said that the main reason many families feel impelled to send their children to expensive private schools is that the public schools' standards have deteriorated a lot over the years. For prospects of a better future students take O and A level examinations conducted by British universities whereas other regional countries, such as India, Bangladesh and Sri Lanka, have bucked the trend by improving national standards. Our government must also focus on increasing the value of education offered by public schools. That calls for revising what is taught in line with the demands of times, and also better training of teachers.
Copyright Business Recorder, 2019