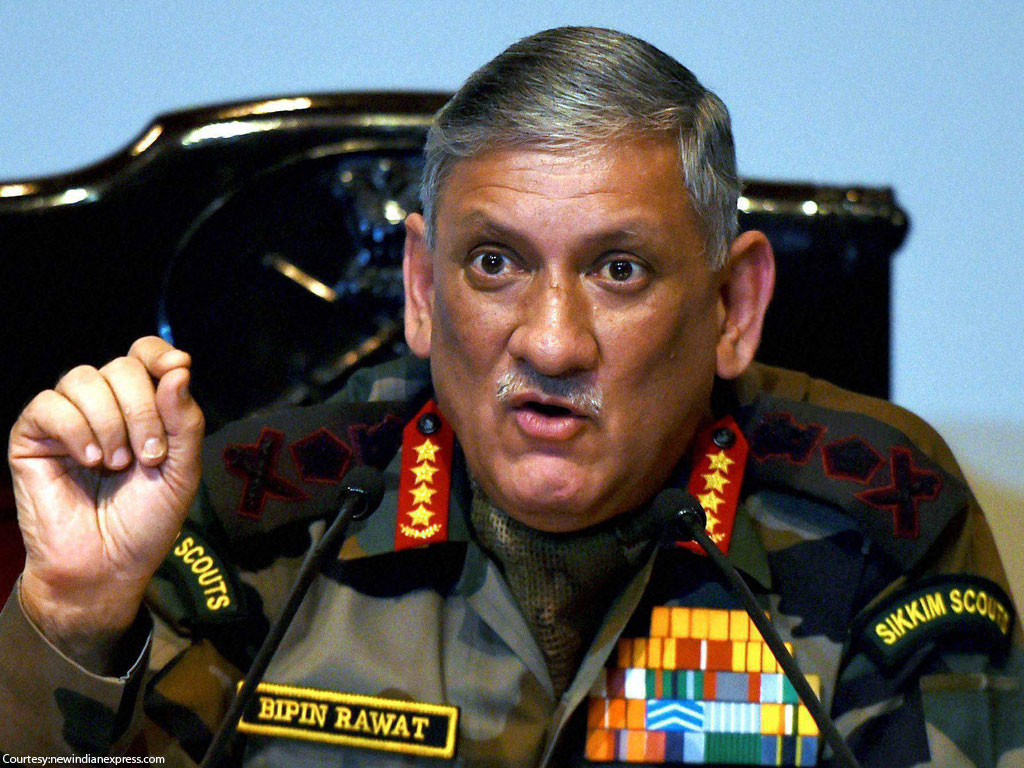 Pakistan has taken a prudent course to challenge India's provocative allegations. Foreign Office spokesman Dr Mohammad Faisal told reporters on Thursday that the acting foreign secretary had held a meeting with ambassadors of P5 countries (five permanent veto-wielding members of the UN Security Council) to brief them about the intensification in anti-Pakistan propaganda emanating from India. More importantly, he said, the envoys have been invited to see for themselves where the so-called terrorist training camps are located, adding that those wishing to visit any location will be given full cooperation. This is an appropriate response to Indian Army chief Gen Bipin Rawat's calculated statement he gave recently, alleging that the "terror camps" Indian air force purportedly destroyed in Balakot earlier this year in Pakistan's Khyber Pakhtunkhwa province, had been reactivated. And that "at least 500 persons from these camps were waiting to infiltrate the Line of Control (LoC)".
For Pakistan to allow fighters to go across the LoC would amount to undermining the Kashmiri people's freedom struggle. In fact, a few days ago, Prime Minister Imran Khan had said if someone from Pakistan goes across to fight in Kashmir he will be an enemy of the Kashmiris as well as Pakistan, also warning that India was waiting for any excuse to crack down in the region. Gen Rawat's statement only lends credence to Pakistan's civil and military leaders' forewarnings that India could resort to some false flag operation to divert international attention from the humanitarian nightmare in held Kashmir. It is also an attempt to preempt the effect of what is likely to happen whenever the lockdown is removed. The curfews and communications blackout have persisted for more than seven weeks, which is proof enough of the Kashmiri people's unwillingness to accept the Indian rule and New Delhi's desperation to establish control. There are ominous signs of the situation getting worse in the coming days and weeks. Khan was not so wrong in telling his interlocutors in New York that he fears a bloodbath.
Doubtless, India will resort to more bloody repression, and to try to cover up its crimes by accusing Pakistan of sending infiltrators to fight and incite separatist passions. Tensions between the two countries will further escalate, and may well lead to an open confrontation between the two nuclear-armed states. During his interactions with world leaders and media on the sidelines of the UNGA session, Khan has repeatedly been pointing to this clear and present danger. Before things come to such a pass, the international community must play its role to defuse the crisis, and also help resolve the Kashmir dispute threatening the security and stability of this region.
Copyright Business Recorder, 2019