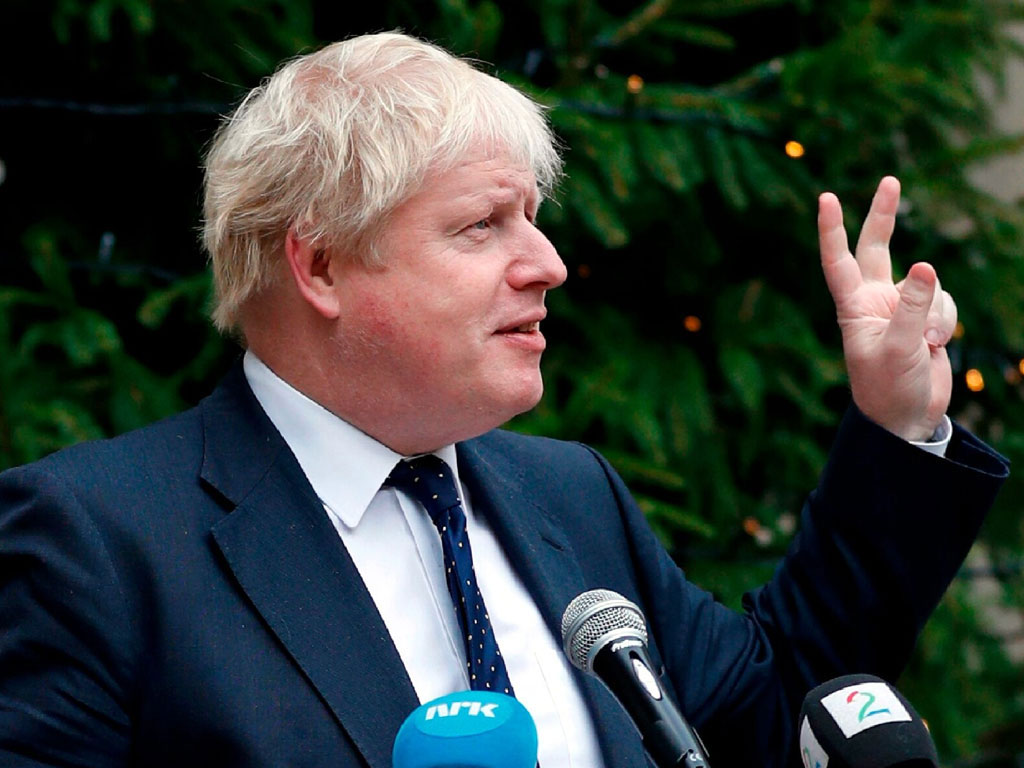 British Prime Minister (PM) Boris Johnson's prorogation of parliament has been struck down by the Supreme Court (SC) as unlawful, void, and of no effect since it frustrated and prevented parliament from carrying out its constitutional functions without any reasonable justification. The verdict of the highest court must count as an epic moment in Britain's constitutional history. Amidst the cheers of those gathered outside the SC, opposition Labour leader Jeremy Corbyn led calls for Johnson's resignation. The unprecedented move by the PM had been aimed at giving the opponents of his no-deal Brexit by October 31 if new terms cannot be agreed with the EU by mid-October no time to block his intended strategy. This transparent ploy outraged his critics inside parliament, including, it may be added, members of his own Conservative Party, along with millions of Britons who may or may not have been engaged with Brexit but felt offended by Johnson's 'coup' against parliament. The move was challenged in the courts, and despite a favourable verdict by a lower court in Scotland, its highest court, the Court of Session (CoS) in Edinburgh, struck down the prorogation. Essentially, the SC has now upheld the verdict of the CoS, a verdict described as the final straw in a pitiful episode. Johnson received the news in New York, where he was to address the UN General Assembly and rush back home to attend the reconvened session of parliament, where he, as expected, faced a torrid time but remained defiant and declared that with utmost respect he differs with the view of the SC. He dared his opponents in parliament to table a motion of confidence signaling that he has no intention to resign. Having already lost his majority in parliament after expelling senior Conservative parliamentarians who opposed his prorogation move, it remains to be seen whether Johnson will be turfed out by parliament in a sweet revenge for his efforts to shut down the house for politically partisan reasons.
The outcome of the whole episode has dealt a huge blow to Boris Johnson's authority and his plan for a no-deal Brexit by October 31 if all else fails. The whole argument for getting better terms was spurious, as the EU had repeatedly rejected any new terms in the absence of any serious, workable alternatives to what was on offer from the bloc. Jeremy Corbyn, in the inimitable understated style of Britain, albeit laced with some tongue-in-cheek irony, said: "I invite Boris Johnson to consider his position..." But Boris being Boris, it is unlikely he will simply submit to the writing on the wall. An ouster through a confidence vote may well prove a bruising experience for all, but the author of this further embarrassment would be none other than Johnson himself.
Whichever way the three-year-old Brexit saga now unfolds, it truly has been a most extraordinary episode, particularly for the country that houses the mother of parliaments. Britain has no written constitution, and the affairs of parliament are run traditionally according to unwritten conventions and precedents that have been established over time. The prorogation debacle may revive calls in Britain for a written constitution, but judging by the manner in which the judiciary has upheld what appears to be a fitting outcome, the proponents of continuing in traditional ways will be able to marshal powerful arguments on their behalf. Unfortunately, the Brexit referendum of 2016 found hate and racism, not to mention some lingering imperial hangover, to have been instrumental in the result. The kind of unprecedented divisions it has produced in the UK cannot find a close parallel in modern British history. Although Johnson still clings to the hope of persuading the Labour Party to agree to a fresh election, because Labour's chances of victory are not certain given that it is internally divided over Brexit, Corbyn is unlikely to oblige Johnson with this least humiliating exit. British politics, whatever the outcome, has seldom seemed as fascinating as at present.
Copyright Business Recorder, 2019