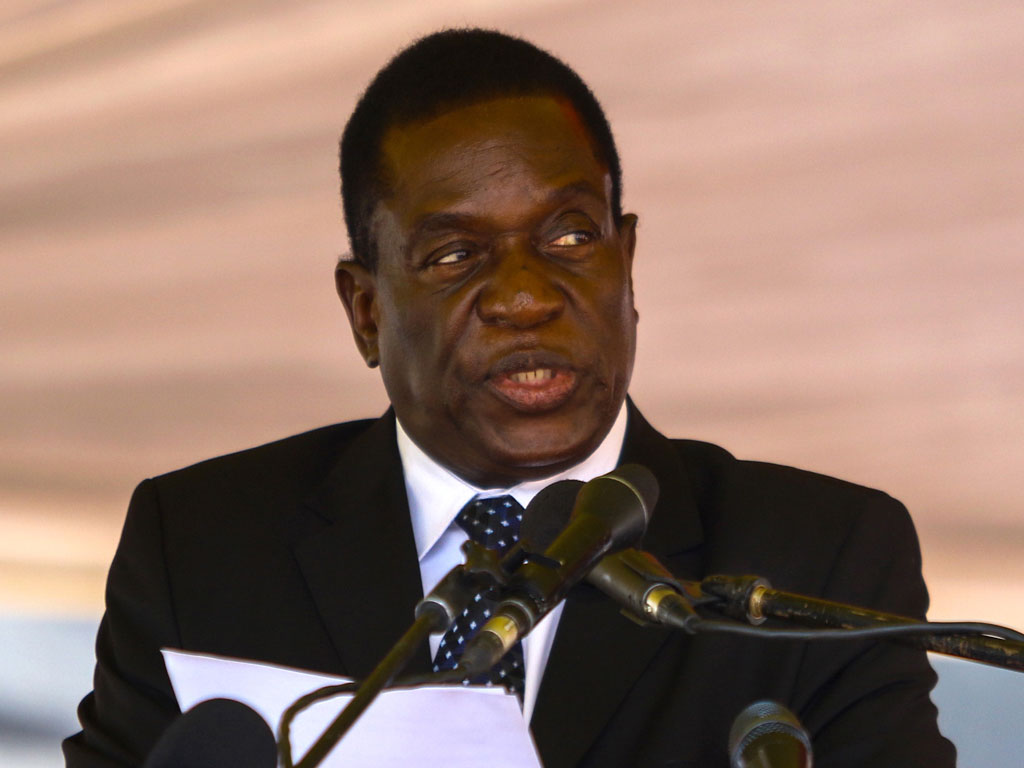 Robert Mugabe, the hero of Zimbabwe's liberation from the white minority rule and a revered pan-Africanist, has died leaving behind a mixed legacy. Following the ouster of Ian Smith's racist regime, he swept to power in the 1980 elections. He started off well, introducing several public welfare schemes, building schools, and providing his people with easy access to healthcare facilities whilst the country's economy grew at an impressive rate. He also initiated a reconciliation process with the white population. The West, especially Zimbawe's former colonial ruler Britain, had a favourable view of him for advocating racial reconciliation before Nelson Mandela came out of prison and became a reconciliation and forgiveness star.
But gradually things began to sour. In 1997, Mugabe faced his first serious threat from the Movement for Democratic Change (MDC), believed to be largely financed by whites who owned most of the fertile agricultural lands. In 2002, he announced land reforms letting landless black people to take over the white-owned farms. That earned him severe criticism from the Western countries for confiscating these lands without paying any compensation. However, under a 1980 agreement, Britain was to fund redistribution of white minority-owned lands, but failed to deliver. By 1997, only 20 percent of the land could be reallocated. His decision to fast-track the land reform was blamed for the country's economic collapse and the ensuing hyperinflation. European countries and the US, annoyed over dispossession of white farmers, also played a part in creating that crisis by imposing financial, travel and technical assistance restrictions on the country. Mugabe also made the domestic political environment hostile to himself because of an uncontrollable desire to cling on to power. A liberation hero turned into a despot, ruled Zimbabwe for 37 years by fair means or foul, using high-handed tactics to silence the opposition and rig elections. When in 2013 he fought the last election at age 93, results indicated he had lost to the opposition MDC candidate, Morgan Tsvangirai. The election commission was prevented from declaring the outcome for five weeks, creating a huge controversy. Finally, it declared there was no clear winner. That called for a second round, which never happened. As the controversy raged on, his own party ZANU-PF removed him as the party head replacing him with the vice president he had dismissed a few days earlier to pave the way for his wife to succeed him. Still, he dug in his heels until the army intervened, placing him under house arrest to seek his resignation, which came only when the parliament started proceedings for his impeachment.
Like Mandela who served only one term in office, Mugabe could have relinquished power at end of his second if not the first term, and remained hero to his people and others in Africa and beyond. Unfortunately, the love of power got the better of him. Even so, he continues to command respect for his role in the liberation struggle, his intellectual prowess, and the efforts he made towards achieving social and economic goals in Zimbabwe. Mugabe was widely known for his colourful use of language. Responding to a question in a TV interview in 2016, Mugabe, for example, said, "Grooming a successor, is it an inheritance? In a democratic party, you don't want leaders appointed that way. They have to be appointed properly by the people".
Copyright Business Recorder, 2019