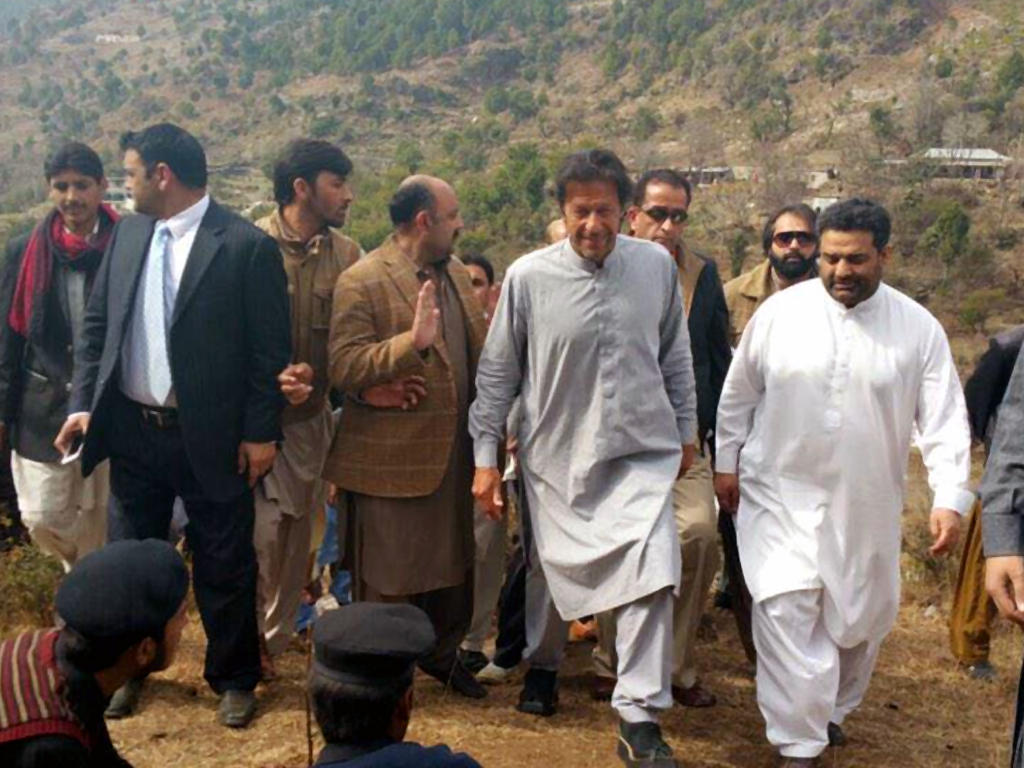 Prime Minister Imran Khan launched his administration's poverty alleviation programme giving it the title of ehsaas (feeling) - a title that would be associated with the Pakistan Tehrik-i-Insaaf forever as Benazir Income Support Programme (BISP) remains associated with the Pakistan People's Party (the largest recipient of assistance budgeted at 124.7 billion rupees for the current year) and numerous Prime Minister's programmes (including laptop scheme, youth programmes, etc.) with Nawaz Sharif. Be that as it may, the decision to bring all federal and provincial agencies/departments/programmes engaged in assisting the poor under a new ministry to be named Social Protection and Poverty Alleviation Ministry must be fully supported as it would be able to ensure that there is no duplication of assistance.
The Prime Minister stated during the ceremony that a data base of beneficiaries is targeted for completion by December of 2019, an exercise that may be a duplication of previous efforts spearheaded by multilaterals to ensure that the identification process of beneficiaries is scientifically carried out and divorced from politics. In 2010, BISP conducted a countrywide poverty census using Poverty Score Card, collecting information on various characteristics of a household as well as its assets. The Nationwide Poverty Scorecard Survey, the first of its kind in South Asia, enabled BISP to identify eligible households through the application of a Proxy Means Test that determines welfare status of the household on a scale between 0-100. In 2017 and 2018, the BISP's board of directors, and Dr Sania Nishtar was one of the board members at the time, approved new eligibility criteria for beneficiaries as well as a graduation model for those who no longer need assistance.
The Prime Minister contended that Article 38 (d) of the constitution would be amended and food, shelter, health and clothing would be included as fundamental rights - an amendment that would, without doubt, provide perpetuity to ehsaas programme. While his critics may point to his rather thin majority in the National Assembly and the ongoing conflict with the two major opposition parties in parliament, as not being conducive to the passage of an amendment to the constitution that requires a two-thirds majority, yet the principle must be supported.
The Prime Minister used the occasion of the launch of the ehsaas to announce: (i) 80 billion rupees for backward areas; (ii) cash transfers to 5.7 million women of 5,500 rupees (instead of 5,000 rupees as at present) through savings accounts accessible through mobile phones; (iii) those who do not have health cards (and it is unclear whether health cards would be administered by the newly-created ministry) would be able to access legal aid, educational grants and health facility through the tahaffuz programme, which would also extend assistance to widows; (iv) Baitul Mal will build sweet homes for orphans; (v) stunted growth would be dealt with through a multi-sectoral nutritional coordination body; (vii) construction of 5,000 houses; and (viii) an additional 3 billion rupees for Higher Education Commission for backward districts. The amount of additional spending, if any, additional to what is already available today, was not mentioned by the Prime Minister. If it is additional to what is available today then one wonders if the Prime Minister is aware of the rising budget deficit which has already reached unsustainable levels and accounts for many lower middle income earners being pushed down to poverty levels as inflation rises.
At the ceremony the Prime Minister re-invoked his other favourite theme, the need to emulate Medina ki riyasat (the administration prevalent in Medina) as it epitomized justice and compassion for the poor. He argued that Muslims are suffering today because of departure from the principles of Medina but in what was clearly a contradiction acknowledged that Pakistanis are the largest donors to charity in the world. Medina ki riyasat epitomized good governance based on principles of justice, fairness, equity, compassion, however the Prime Minister would be well advised to note that it also characterized meritocracy and accountability and that too not only of previous administrations. At present, there are many concerns about selections/appointments made by the Khan administration with respect to federal and provincial cabinets as well as key bureaucratic posts and these concerns appear to be rising after seven months of this administration. The Prime Minister would be well advised to begin the process of weaning out those who have not performed as he expected without fear of negative political ramifications of his decisions or in other words, begin the reforms from his office to filter down to the lowest level of government in time.
Copyright Business Recorder, 2019